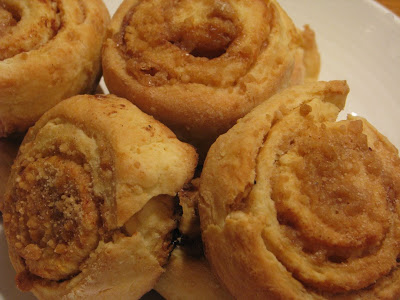 Maple Syrup is a stable ingredient in our house. Every year, during the maple syrup season (end of February until the end of April), I stock up on maple syrup although it's available all year round here in Quebec. This year I also bought maple sugar for the first time which lead me to make Maple Sugar Ragamuffins from the March 2006 Special Montreal Issue of Gourmet Magazine .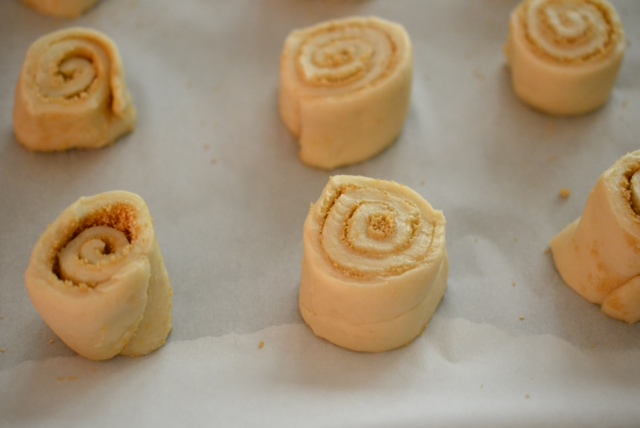 These delicious, sweet ragamuffins resemble cinnamon rolls, but are made with a biscuit-like dough. The dough comes together in a snap in my KitchenAid food processor
. Roll out the dough into a rectangle, brush it with melted butter, sprinkle with maple sugar and cinnamon (the cinnamon is optional).  Then roll the dough into a cylinder, slice it in 12 pieces, place on a cookie sheet, and bake for 18-20 minutes until golden brown.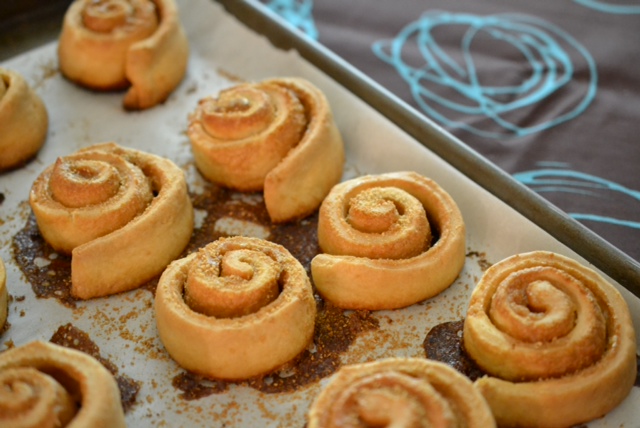 In no time, you have a  sweet, buttery ragamuffin to devour.  You can adapt this recipe by adding chopped nuts or raisins to the filling or even substituting brown sugar instead of maple sugar.
These ragamuffins are quick to make and just as quick to disappear! A taste of maple sweetness all year long.
Maple Sugar Raggamuffins Recipe
Disclaimer
This post contains an affiliated link.