A couple of weeks ago I joined the Barefoot Bloggers group dedicated to cooking up Ina Garten's recipes. Every second Thursday of the month we will be posting Ina Garten's recipes chosen by members of the Barefoot Bloggers group.
For this Thursday, Megan of
My Baking Adventures
chose
Parmesan Chicken
. This is one of my favorite ways to prepare chicken. It was also a favorite meal when I was growing up. We called them cotolette di pollo (chicken cutlets). Panini with chicken cutlets were a treat for our school lunches. Oh yes, we were stared at by the other kids in the cafeteria but we liked to think that they were jealous. Now, my daughters bring extra panini with chicken cutlets to school because they know they will end up sharing.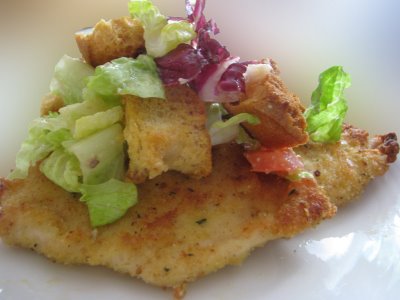 This Parmesan Chicken recipe is very similar to our family recipe. I usually make enough chicken cutlets for at least a couple of meals and serve them in different ways. One way is with slices of lemon on the side (to squeeze on top of the chicken) and a hearty salad or a plate of broccoli rabe which have been sauteed in olive oil and garlic with a sprinkle of salt and hot pepper flakes. Another favorite of course, is panini with chicken cutlets, stuffed with broccoli rabe (or as we call them here in Quebec – rapini) and drizzled with olive oil.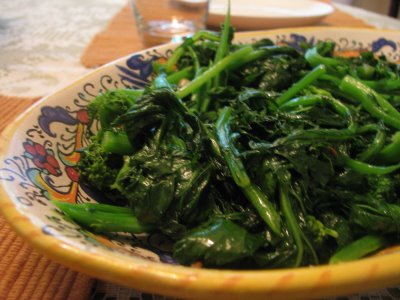 Then there is the all time favorite, Chicken Parmigiana – chicken cutlets topped with tomato sauce, mozzarella and served alongside fresh pasta. My youngest daughter likes the cutlets sliced into 'chicken fingers' and dipped in spicy tomato sauce or honey (hmm…wonder where she got that idea!).
Visit the Barefoot Bloggers who are now serving up their Parmesan Chicken. Thanks Megan for choosing a favorite family recipe.