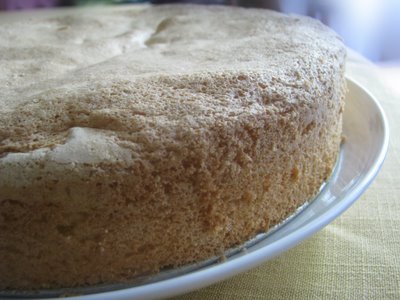 For Magazine Mondays, an event launched by Ivonne of Cream Puffs In Venice, I chose to bake the Lemon Olive Oil Cake from the April 2006 edition of Gourmet Magazine.
This scrumptious cake is moist with the fruity flavour of olive oil and the taste of lemon which gives it a Mediterranean flare. This is one of my favorite recipes. It's quick to make and can be served with fruits or on its own sprinkled with sugar along with coffee and tea.
Try the Lemon Olive Olive Cake but be forewarned, the taste is addictive; you can't just have one slice!