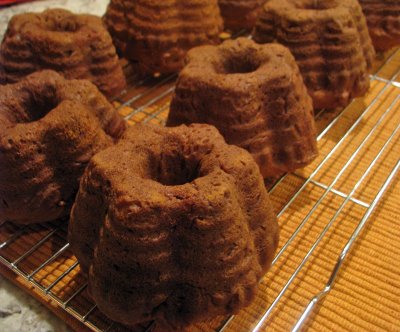 The holidays are fast approaching and this is the time I am making a list and checking it twice to make sure I have everything on hand for my holiday marathon baking. Pumpkin Mini Bundt Cakes are one of the first holiday desserts I make. It's a good way to use up any pumpkin purée left from baking Thanksgiving pumpkin pies.
They freeze well wrapped in plastic wrap and placed in freezer bags so they can be made ahead of time. Serve them plain, with a dusting of icing sugar or dress the them up with maple syrup icing and chopped pecans.
For holiday gift-giving, line a 10×3-inch cellophane bag with a paper doilie (5 inch in diameter), insert a Pumpkin Mini Bundt Cake and to close the bag, twist the top and tie with festive ribbon.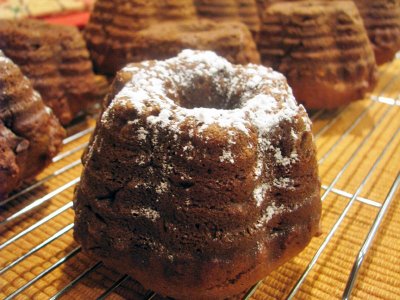 You can view the recipe Pumpkin Mini Bundt Cakes
here
.
Listed below are additional recipes that using pumpkin purée:
Happy Thanksgiving to all my American family and friends!