Valentine's Day for me is all about chocolate. Forget the flowers, just give me the chocolate, a good bottle of wine and one of the following desserts: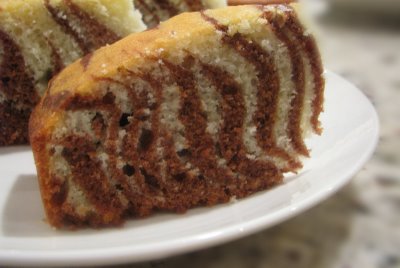 This is a wonderful cake from Farida of
Farida's Azerbaijani Cookbook
. The unique method of pouring the batter into the pan gives this cake the 'zebra' stripes'.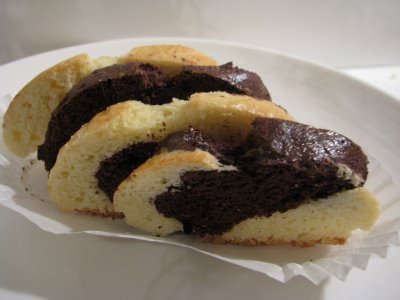 Can't decide between chocolate and vanilla?
Sweet Maria's Marbled Biscotti
intertwines vanilla and chocolate dough to make biscotti with a marbled effect that will please both the vanilla and chocolate lovers.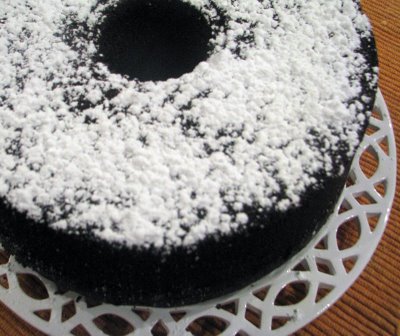 Chocolate lovers beware! – this dark, intensive
Dark Fudge Bundt Cake
by Marcy Goldman is amazing and addictive. My family's best favourite chocolate cake ever!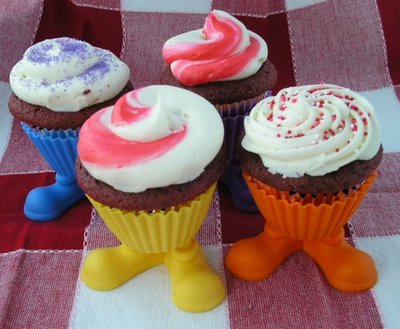 You have to visit Donna's blog to view these Red Velvet Chocolate Cupcakes and more delicious chocolate Valentine's Day desserts. I just love those cupcake molds!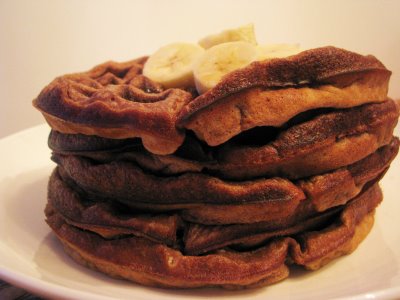 What better way to start Valentine's day than with Decadent Nutella Waffles topped with bananas and drizzled with maple syrup? Sweet.
Steamed Spiced Chocolate Pudding
Who says that steamed pudding is just for Christmas. This wonderfully spiced steamed chocolate pudding by Joseé di Stasio makes a perfect St. Valentine's Day dessert. Just add a dollop of whipped cream and you're in dessert heaven!
A Valentine's Day Birthday
My mother will celebrate her 85th birthday on Valentine's Day! When I asked her what kind of birthday cake I could bake for her, she replied "Anything but chocolate".
Happy Valentine's Day!