This week's TWD recipe is Blueberry Crumb Cake from pages 192-193 of Dorie Greenspan's baking book, Baking: From my Home to Yours chosen by Sihan of Befuddlement.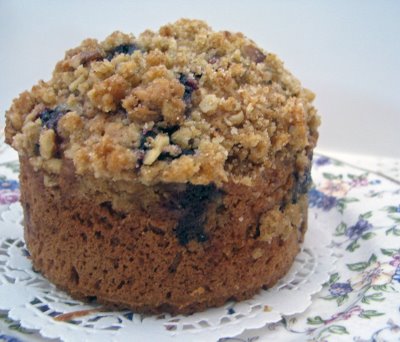 I was thrilled with Sihan's choice as I love blueberries AND crumb cake. Besides, it seemed like and easy and quick recipe to make. The only thing I didn't like was hauling out my food processor to combine the topping, but hey, it's all in a day's work.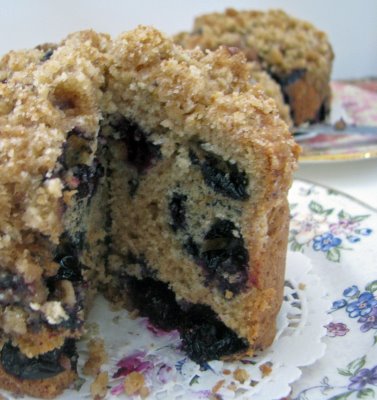 The only minor changes I made were:
increased lemon zest from a 1/2 lemon to a whole lemon
increased cinnamon to 1 tsp
I also used used mini spring-form pans to bake four individual cakes. The topping was so good – buttery and sweet! Dorie was right, this cake certainly can be served as is.
Thanks Sihan for choosing such a delicious recipe! Visit Befuddlement for the Blueberry Crumb Cake recipe. Also, visit the Tuesdays with Dorie Bakers Blogroll to view their Blueberry Crumb Cake creations.