A few months ago I received an invitation to attend the 'Bitchin' Kitchen' cookbook signing at the Paragraphe Bookstore in Montreal.
At first glance,The Bitchin' Kitchen Cookbook
seems to target the younger generation of cooks but a cook of any age who loves to cook and has a sense of humour will certainly appreciate this book. My twenty year old daughter accompanied me to the book signing and as soon as we returned home she read the book from cover to cover.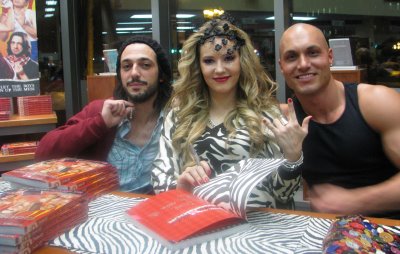 Spice Agent, Nadia G. (author), Hans
One of my favourite recipes in the book is Nonna's Potato Croquettes – just like my Nonna and my mother used to make while I was growing up. Now I make them for my family.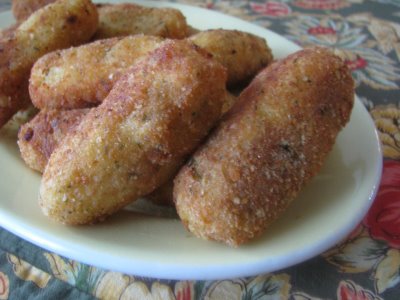 Nonna's Potato Croquettes
Read my Bitchin' Kitchen cookbook review where you will find the Nonna's Potato Croquettes recipe and be sure to watch Nadia G. and her team demonstrate how to make the delicious recipes from her Bitchin' Kitchen cookbook on bitchinlifesytle.tv. Believe me, you will certainly be entertained!