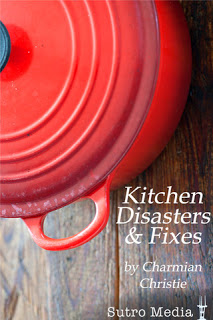 At one time or another we have all experienced kitchen disasters in our kitchens whether in cooking or baking. Most of the time the kitchen disaster gets thrown out and we start all over again.  The Kitchen Disaster and Fixes app by Charmain Christie has more than 120 entries to help you save time and money by offering solutions and fixes to our kitchen disasters.   This app also identifies when a kitchen disaster is a Lost Cause; that's when it's time to grin and bear it and start all over again. Avoidance Tactics are also included to help you prevent the same kitchen disasters in the future.
The Kitchen Disasters and Fixes app is easy to navigate.   There is a drop-down menu at the upper left hand corner of the page where you can choose to filter through all the topics listed (Everything) or select from one of the following topics:
 Baked Goods
 Dairy
 Desserts
 Eggs
 Fish & Seafood
 Fruit
 Meat & Poultry
 Pasta & Rice
 Sauces & Dressings
 Soups & Stews
 Vegetables
For example if you select the Pasta and Rice topic, a list of possible disasters and their solutions will appear on the screen for you to select.  There is also the option of leaving a comment, asking a question or suggesting additional information on any of the topics.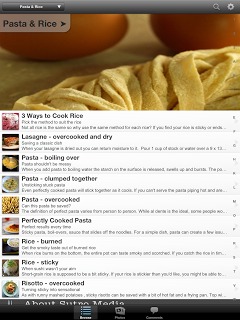 Other topics included are:
Good to Know
Lost Causes
Rescue Recipes
Recipes for basic sauces
Gadgets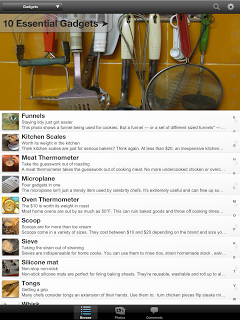 In addition to kitchen disaster solutions, the app also contains beautiful, color photos.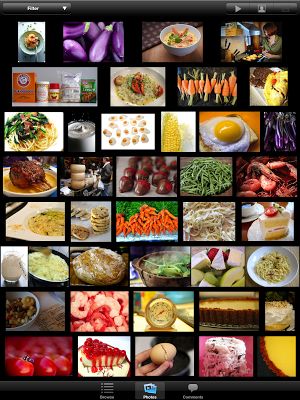 My Over Cooked Risotto Kitchen Disaster and Fix
To test this app, I made risotto and purposely overcooked it.
The Disaster
To make a perfect risotto, concentration and patience is required.  Cook it a few minutes longer than required and you end up – with sticky risotto.
The Fix
When life hands you sticky risotto make Quick Risotto Cakes.  It's an easy and quick fix and the risotto cakes were delicious.  No one suspected that the risotto cakes were a quick fix to a kitchen disaster.
The Kitchen Disasters and Fixes
is compatible with iPhone, iPod touch and iPad. Requires iOS 4.3 or later and can be purchased on 
iTunes
.
About the Author
Charmian Christie is a food writer, recipe developer and blogger who has had her share of kitchen disasters yet has lived to cook another day. Her work appears in a wide variety of publications, including The Globe and Mail, More,Edible Toronto, Canadian Gardening, Relish and Natural Health. For more recipes and culinary tales, visit her blog,
Christie's Corner.
All the screenshots included in this post were taken with an iPad. Information and screenshots from Kitchen Disasters and Fixes used with permission from Chairmain Christie.