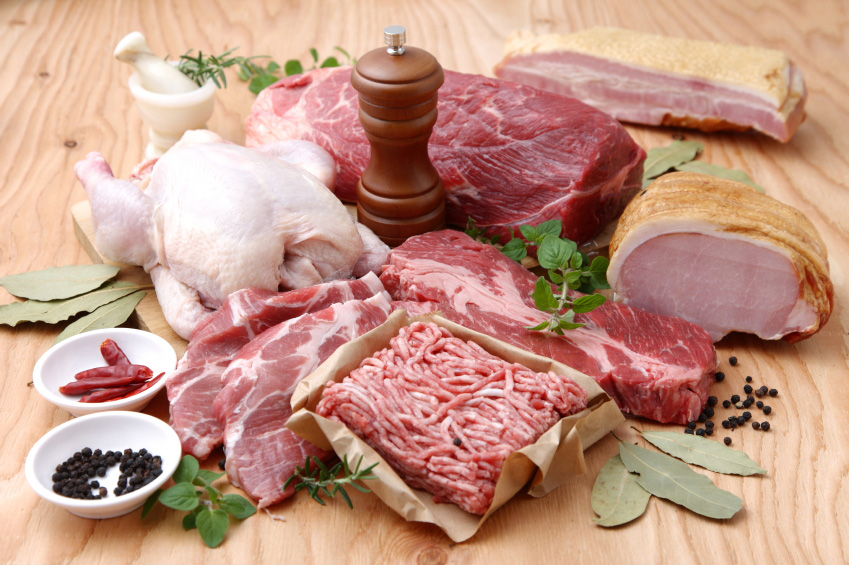 Have you ever had food poisoning? If you're unsure, the answer is probably no. You would remember having food poisoning. It is a terrible experience, and many people feel terribly ill while they are experiencing it. Whether you want to avoid it entirely or you never want to have it again, these cooking habits can help to prevent you from getting food poisoning.
Check Expiration Dates
Some people like to keep food well past the expiration date. They think that nothing is going to happen, and they assume that the food is still safe. When you decide to consume food that has expired, you are really doing so at your own risk. The food could have a ton of bacteria in it that you are taking into your body, and you might be making yourself really sick by doing so. When you purchase a product, make sure the expiration date is at a suitable time for you. Be sure to check it again before you cook any food and put it on the table for your family to eat.
Cooking Meat Thoroughly
Yes, it can be really frustrating when you are standing over the stove or constantly peeking in the oven and dinner will just not cook. Despite this frustration, you need to make sure that everything is completely cooked before you even think about eating it. Failure to do so could lead to extreme food poisoning. On most packages, a note will be available telling you how high of a temperature to cook the particular meat product too. Meat thermometers are also readily available in stores, so no excuse exist not to buy one. Furthermore, it is inadvisable to sample raw meat when you are preparing it. Even if you just take a small bite, you could wind up getting sick.
Don't Cross Contaminate
Let's say that you are cooking some ground beef, peas and other vegetables in a saute pan on top of the stove. You are using a spoon to stir it. Once you are done stirring for the present time, you rest the spoon down on the counter top. You have just infested the area with bacteria! That bacteria easily transfers from the raw meat in the saute pan to the counter. Spoon rests are other items that you can find with great ease, and they are not expensive either. You should also consider the cutting board that you are using. If you cut up chicken breasts on it one day and then put cheese on it the next, you have a chance of transferring salmonella to this dairy product. Therefore, you need to have an entirely separate board for meats.
Quite a number of people do not think of these steps when they are preparing food. After all, they just want to get to the main courses and stop with all of the cooking and fussing. Still though, when you want to make sure you are safe from food poisoning, you will absolutely keep all of these tips in mind.

Author Pam Johnson is a nurse who sees a lot of food poisoning cases. She also enjoys blogging and is a contributing writer for best-bsn-to-msn.com.
Photo credit:  iStock Photo