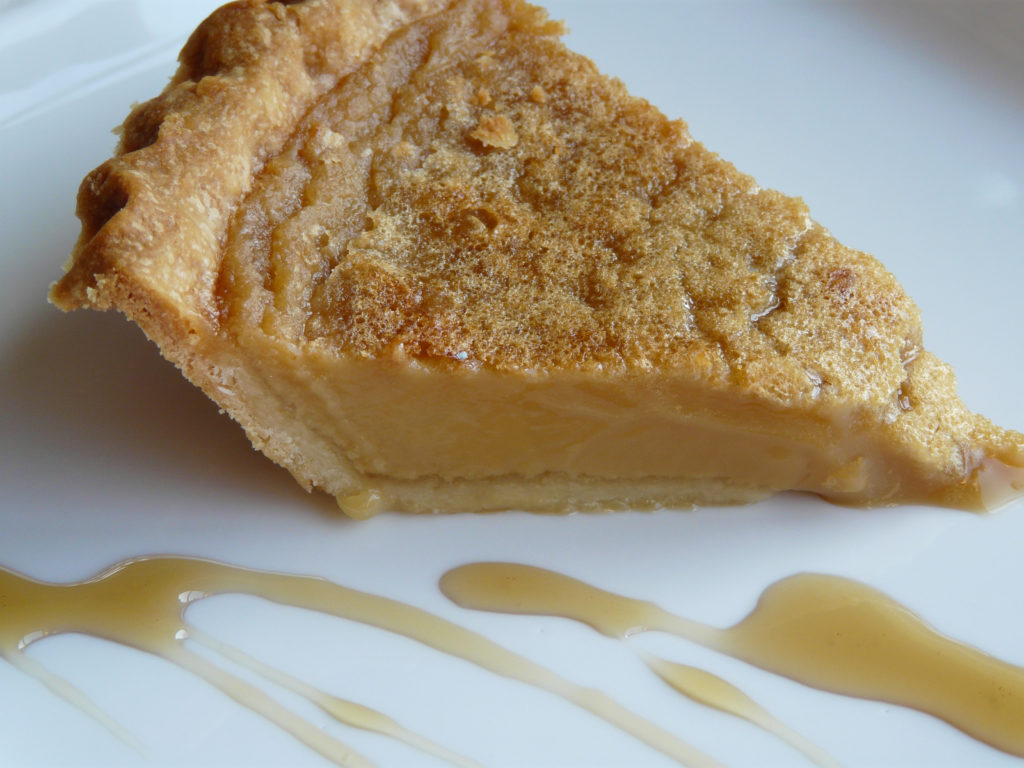 I have many authentic Canadian food memories, but the most memorable one is when I had my first taste of maple syrup at a Cabane à Sucre (Sugar Shack) many years ago during the maple season in Quebec (end of February until the end of April).
 My first maple syrup experience
We entered a wooden cabin surrounded by tapped maple trees and sat at long wooden tables with people we didn't know. After enjoying a bowl of hearty pea soup, plates of boiled potatoes, beets, ham, eggs, pancakes, 'oreilles de crisses' (deep-fried smoked pork jowls), pitchers of pure maple syrup would be passed down the table for people to serve themselves.  We ate simple home cooked food and made new friends at the same.
For dessert, we were treated to delicious maple syrup and pecan pies.  At the end of the meal,  we went outside for the traditional 'tire d'èrable' (maple taffy).
That was the first time I poured pure maple syrup on any of my food.  I immediately fell in love with the incredibly sweet taste.  Since then it has been a staple in my kitchen.  I have made delicious meals and desserts where maple syrup was the star ingredient.  It's the only syrup my family will pour on their pancakes or waffles.
I am a first generation Italian-Canadian and was born and raised in Montreal. Although my parents assimilated into the Canadian culture, they upheld their Italian traditions in our home. We spoke Italian; our cuisine was Italian, and we celebrated holidays respecting our Italian traditions.
My husband and I still maintain the Italian traditions as our parents did when we were growing up, but our daughters have experienced Canadian and other ethnic cuisines at an early age.  We celebrate the maple syrup season each year by visiting our favourite cabane à sucre, the Gallant Sugar Shack to enjoy a traditional maple syrup meal. We always leave with a box of cans of pure maple syrup, maple sugar and one of their delicious maple syrup pies.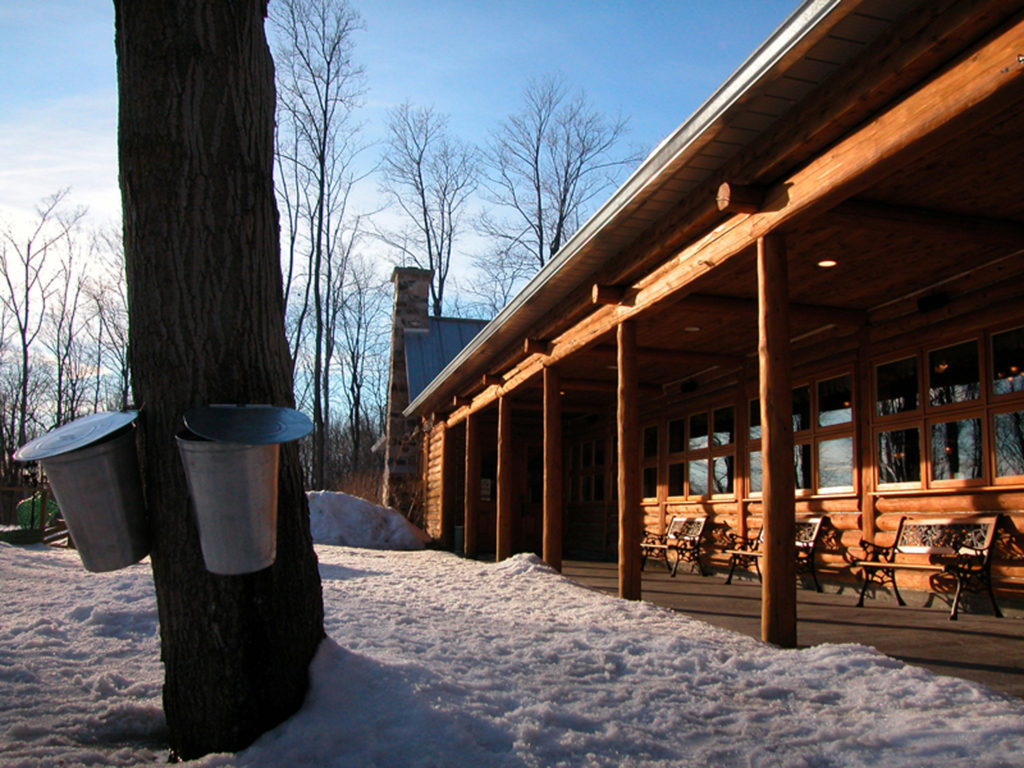 Valerie, author of  A Canadian Foodie blog,  founded the Canadian Food Project which began June 7, 2013. As we (participants) share our collective stories across the vastness of our Canadian landscape through our regional food experiences, we hope to bring overall clarity to our Canadian culinary identity through the cadence of our concerted Canadian voice.
Many thanks to The Gallant Sugar Shack for sharing their recipe.

Gallant Sugar Shack Maple Syrup Pie
Maple Syrup pie made with pure maple syrup from the Gallant Sugar Shack.
Ingredients
Yields 1 9-inch pie
1 cup medium or amber maple syrup
½ cup brown sugar
¾ cup 2% Carnation condensed milk
2 eggs
1 unbaked pie crust
Instructions
Preheat oven to 350° F.
Whisk the first four ingredients in a bowl until well blended.
Pour ingredients into unbaked pie crust.
Bake for 45 minutes.
Remove pie from oven. Center of pie will jiggle. The pie will continue to bake slowly resulting in a silky texture.
Acknowledgement
Photo credits for Gallant Sugar Shack photo:  Michel Julien
Permission to print the Maple Syrup Pie Recipe and photos granted by Auberge des Gallant.
 Disclaimer
This is not a sponsored post.  All the opinions are my own.