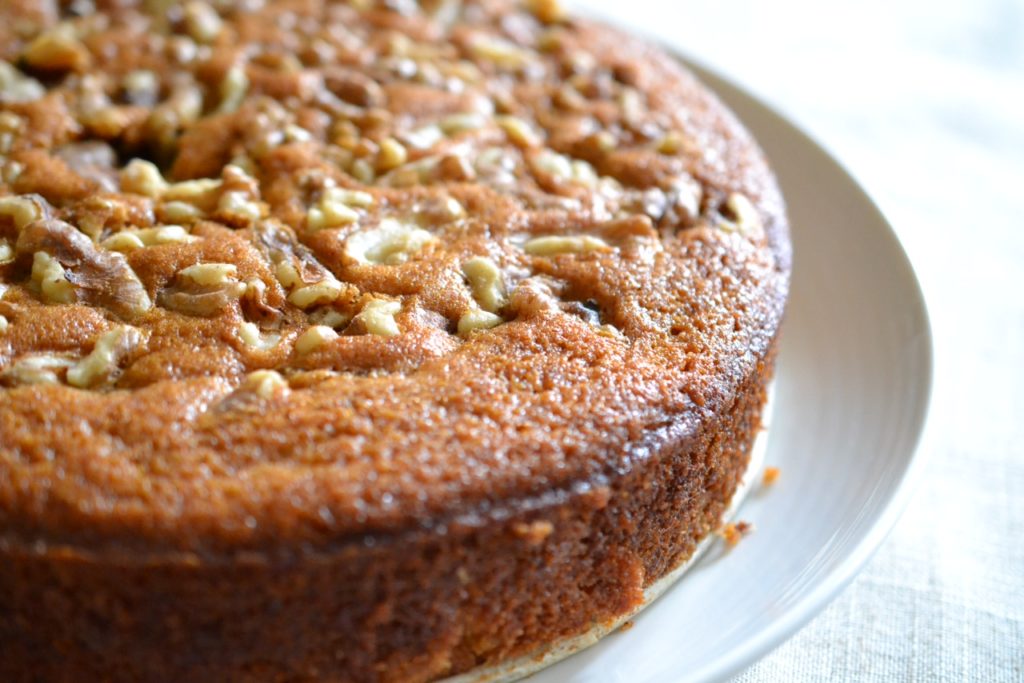 In a "celebration" of past Daring Baker and Daring Cook challenges, Lisa challenged all of us to search through the Daring Kitchen archives and pick any one we'd like! The REAL challenge was picking which delicious recipe(s) to try!  After browsing through the archives of wonderful recipes, I chose the Armenian Nutmeg Cake from the Daring Bakers' April 2012 challenge hosted by Jason of Dailycandor.com.
What attracted me to the Armenian Nutmeg Cake recipe was its simplicity.   I used my KitchenAid stand-up mixer to mix the batter.  The recipe also lists a faster way using a food processor.   The freshly grated nutmeg gives the cake a wonderful fragrance and I loved the taste of the buttery crust and the crunch of the walnuts.   This is not just a coffee cake my friends.  It's on my favourite cakes list.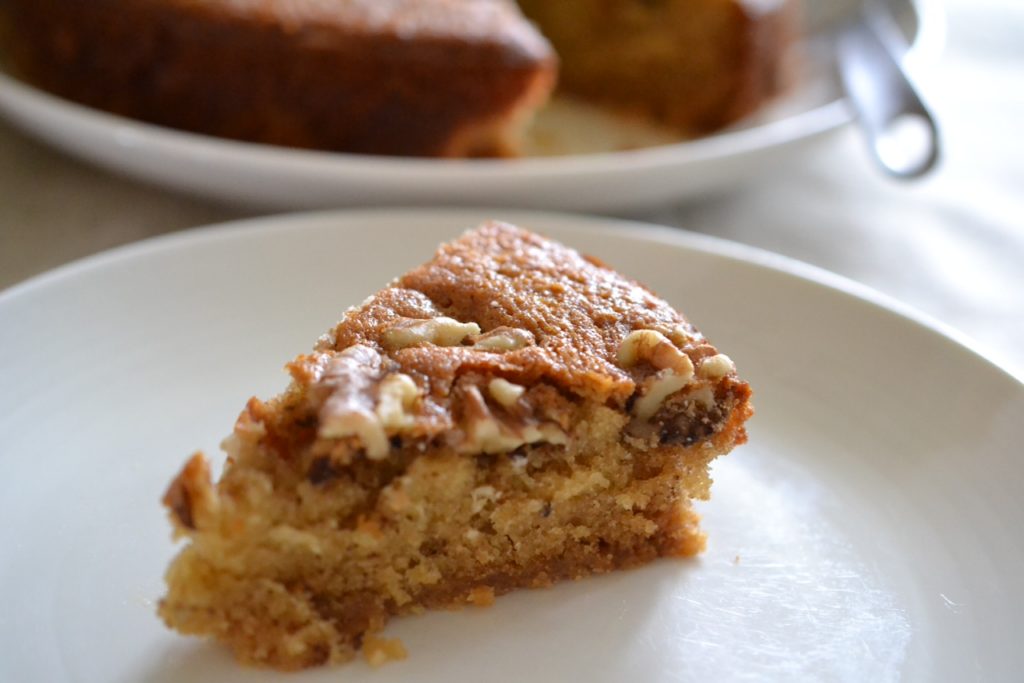 If you love the combination of these flavours, you have to make the Armenian Nutmeg Cake, and when you do, you will make it again and again.
A big thanks to Jason for sharing this recipe.