Hannah of Rise and Shine was our October 2013 Daring Bakers' hostess and she challenged us to bake our own double crusted savory pot pies.  Using any from-scratch crust and filling we choose, we were allowed to get completely creative with our recipe, showing off the savory flavors and fillings from our own home or region.
This challenge was perfect for the month of October as I had left over turkey, mashed sweet potatoes and gravy after our Thanksgiving dinner.  These were the perfect ingredients to make individual Turkey Pot Pies.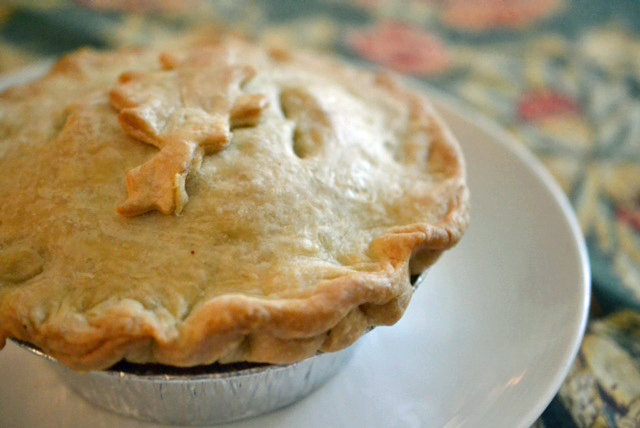 I adapted the Chicken Pot Pie recipe provided by Hannah as follows:
Quantity
8 individual  (

4 3/8 in.  X  1 3/16 in.) turkey pot pies
Pastry
Substituted all butter for butter and shortening
Filling
Substituted the chicken for turkey
Made the sauce with 1 cup of diluted gravy and 1 cup chicken stock instead of 2 cups of chicken stock
Added 1 tablespoon of mashed sweet potatoes at the bottom of each pie before adding the filling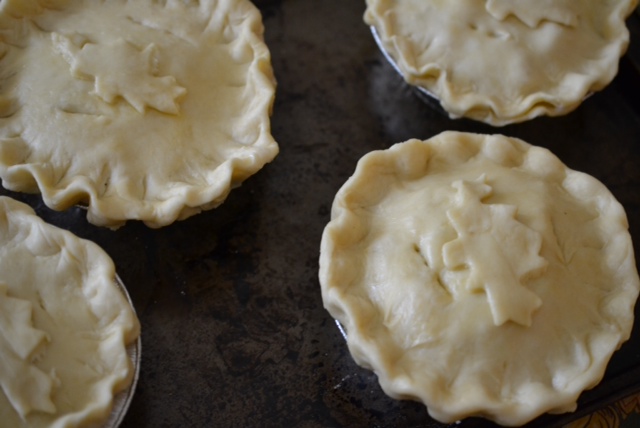 I really liked the flavour of the pies, though I found that the filling was not as creamy as I thought it would be.  I suspect that the mashed sweet potatoes at the bottom of the pies absorbed some of the sauce.   The turkey pot pies are quite filling, and accompanied with a salad or other veggies, make a complete meal.   I froze half of the turkey pot pies and will use them for  those days that I don't have time to cook or don't feel like cooking (it happens!).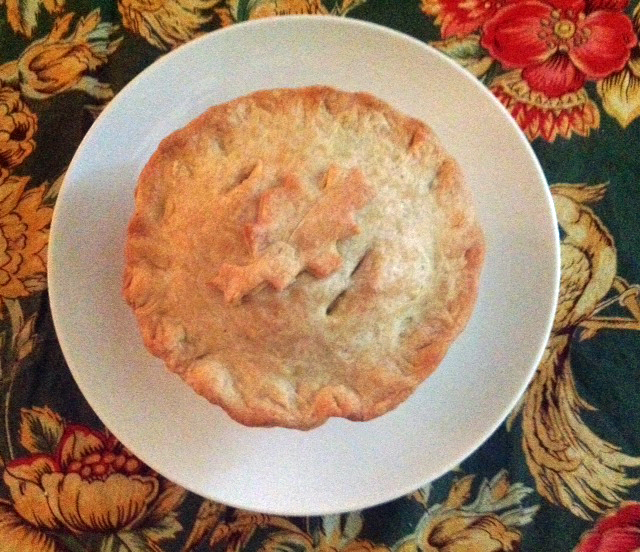 The recipe for the pastry and the filling for Chicken Pot Pie can be found at Rise and Shine. Be sure to check out the other Daring Bakers' pot pies at http://thedaringkitchen.com/.