Guest post by Nadia Fazio of Mangia Bedda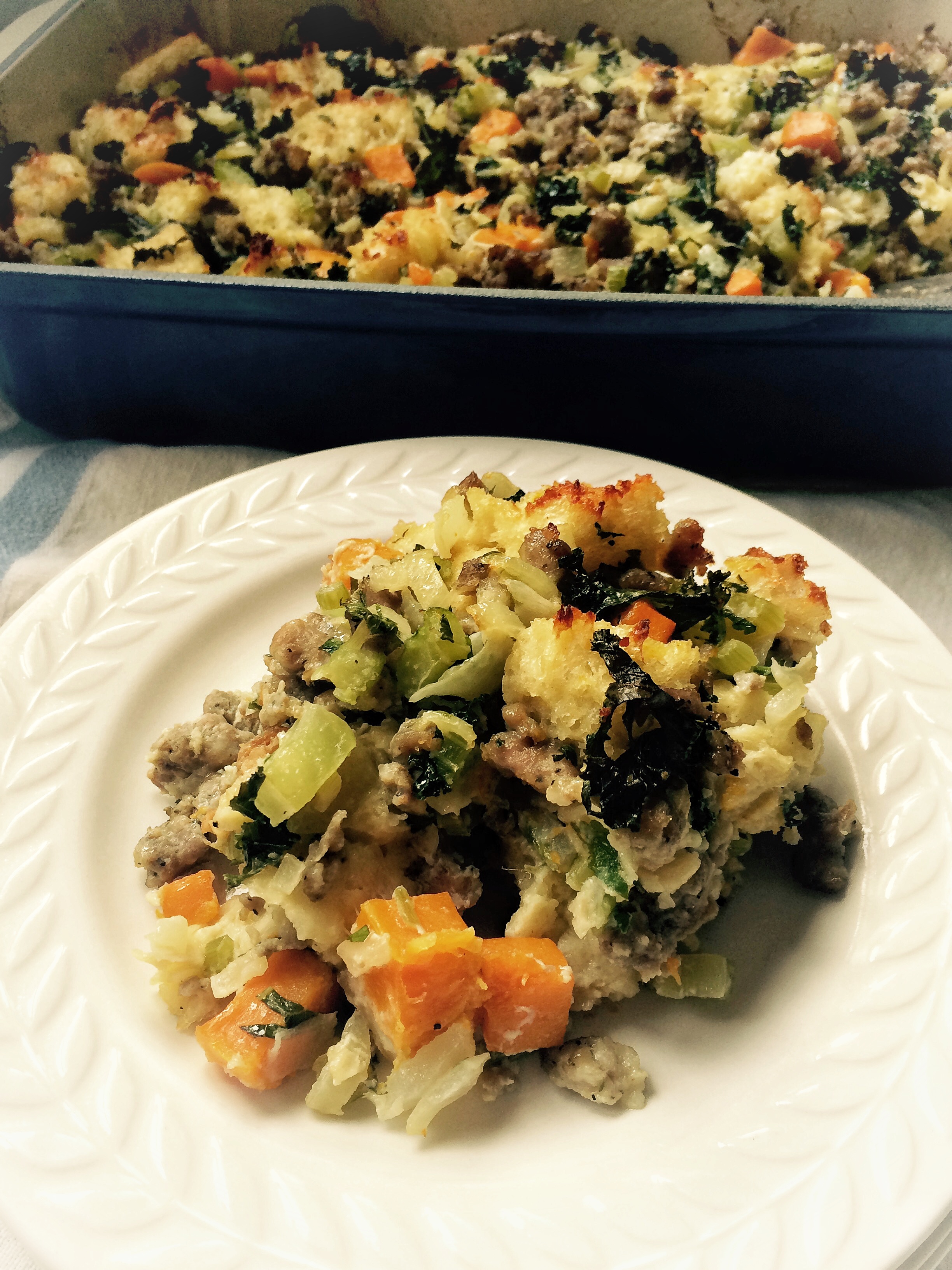 For Canadians, Thanksgiving has come and gone and we're headed full speed toward the Christmas holidays. So you may be wondering why I'm writing about stuffing?  That's because I've decided that stuffing is great any time of year and should not only be reserved for Thanksgiving or Christmas! Of course, Christmas is around the corner and I do suggest that you serve this stuffing along with your main course, whether it be turkey, chicken, veal or whatever you choose
I made this stuffing last year for the first time. That was actually the first time that I prepared an entire traditional Thanksgiving meal with the turkey, stuffing, gravy, mashed potatoes, cranberry sauce and pumpkin pie. I wondered why I had not been eating this my entire life and why we should only have this meal once a year!  You may find that surprising, but you see Thanksgiving was never traditionally celebrated by Italians here in Canada. At least not in my family.  That's because Thanksgiving is not observed in Italy. But since I, a first generation born Italian origin woman, was educated here in Canada, I obviously learned about it in school as well as on television. I wished that my family would celebrate this holiday with all this wonderful food! I must have spoken about it with my mother and at some point in time, my mother began making a turkey on Thanksgiving. Now, the torch has been handed to me and I've been hosting Thanksgiving for several years.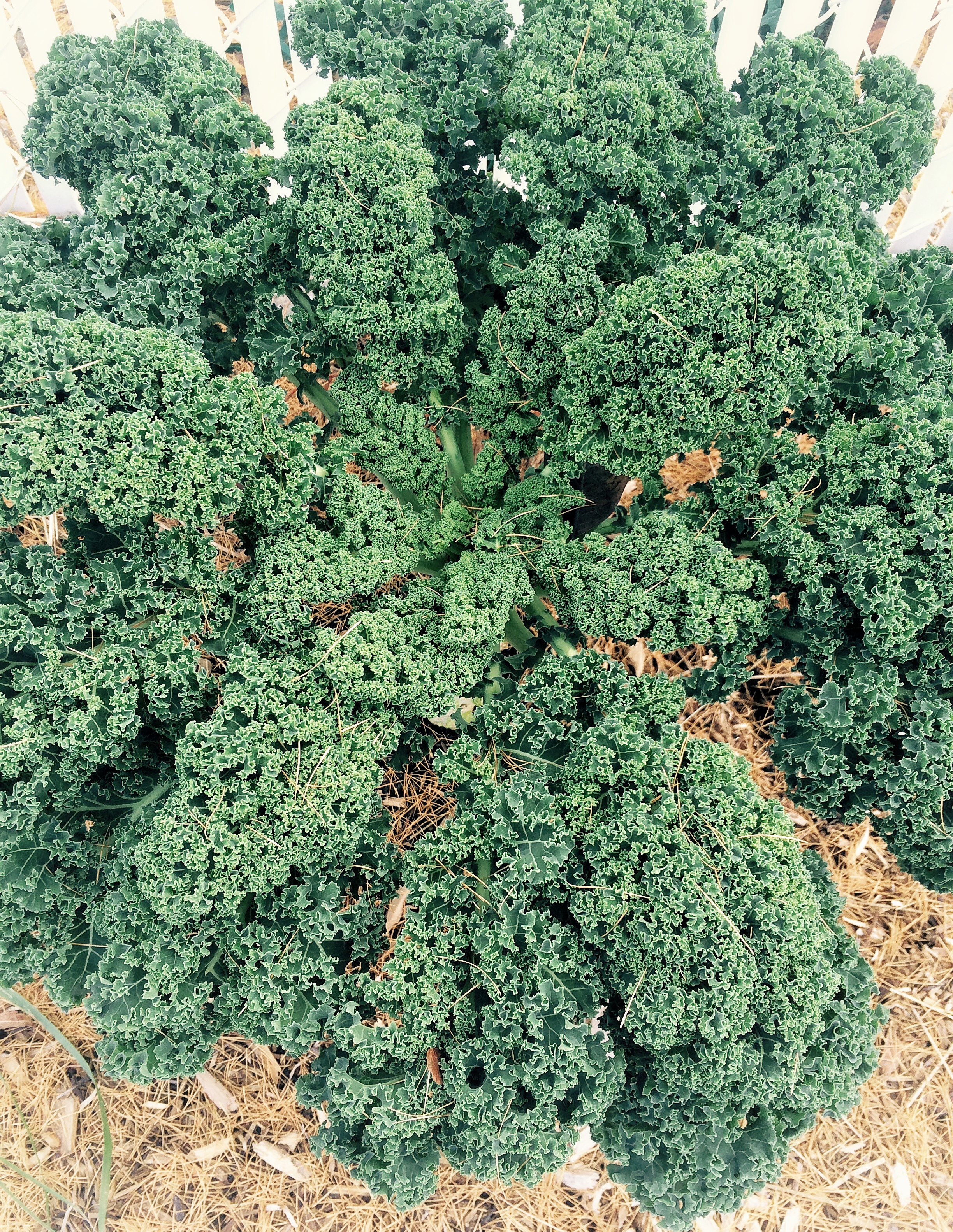 So back to this recipe. It was an instant success and I quickly ran out of stuffing.  I found the original recipe on Epicurious.com. This year I decided to modify the recipe to my taste. Due to an overabundance of kale in my garden I decided to add it to the recipe. The butternut squash also adds a little sweetness to the dish. I also made some substitutions such as milk instead of cream and olive oil instead of butter. I think the dish is rich enough as it is and besides, southern Italians don't cook very much with cream and butter. I made two pans of stuffing this year to make sure that I didn't run out. To be honest with you, it was more to ensure that I had some leftover stuffing to enjoy the next day!
So, don't wait for Thanksgiving or even Christmas to make stuffing for your family. You can halve the recipe for your family and serve it with a roast chicken, you can even buy a rotisserie chicken if you're in a rush. Or, why not serve it as your main dish along with soup and salad. After all It does contain most of your food groups!  Enjoy!

Italian Style Sausage, Kale and Butternut Squash Stuffing
Author:
Nadia (adapted from Epicurious.com)
Recipe type:
Main or side dish
Ingredients
 3 cups cubed butternut squash (half a 1-kg squash)
 2 tablespoons olive oil
 1 day old loaf Italian bread, crusts removed and torn into bite size pieces (you should have about 8 cups of bread)
 2 pounds mild Italian sausage, without the casing
 3 onions, chopped
 3 celery ribs, chopped
 5 garlic cloves, minced
 Salt and pepper, to taste
 ½ teaspoon dried thyme
 2 cups packed kale, ribs removed and finely chopped (about 3 large leaves)
 4 eggs, lightly beaten
 ½ cup milk
 ¾ cup turkey or chicken broth
 1 cup grated parmesan cheese
 ½ cup Italian parsley, chopped


Instructions
Preheat oven to 350°F. Place butternut squash cubes on a baking sheet covered with greased parchment paper. Salt lightly and bake for 20-25 minutes until squash is tender. Set aside.
Divide torn bread pieces on 2 baking sheets and bake for 10 minutes until the bread has dried out.
Increase the oven temperature to 425°F.
In a large skillet, heat 1 tablespoon of olive oil on medium heat and add the sausage. Cook, stirring to break it into smaller pieces, until it is no longer pink. Place in a large bowl.
Using the same skillet, add the remaining tablespoon of olive oil and cook the onions, celery and garlic until they have softened, about 10 minutes. Add salt and pepper to taste as well as the dried thyme. In the last 2 minutes of cooking, add the kale and stir until wilted. Transfer to the bowl with the sausage. Stir in the bread.


Grease a 10"x15" baking dish (or any similarly sized dish) and add the stuffing. Cover with foil and bake for 20 minutes. Remove the foil and bake for an additional 15 minutes until lightly browned.


About Nadia
It's no secret that Nadia loves to eat! Nadia has been passionate about cooking since she was a child. Daughter of Italian immigrants, she was inspired by her mother who always (and still does), prepared traditional Sicilian dishes for the family. Mangia Bedda!  Her life in food is all about preserving these family recipes as well as creating new family traditions.