Grilled Lamb Chops with Parsley and Mint Vinaigrette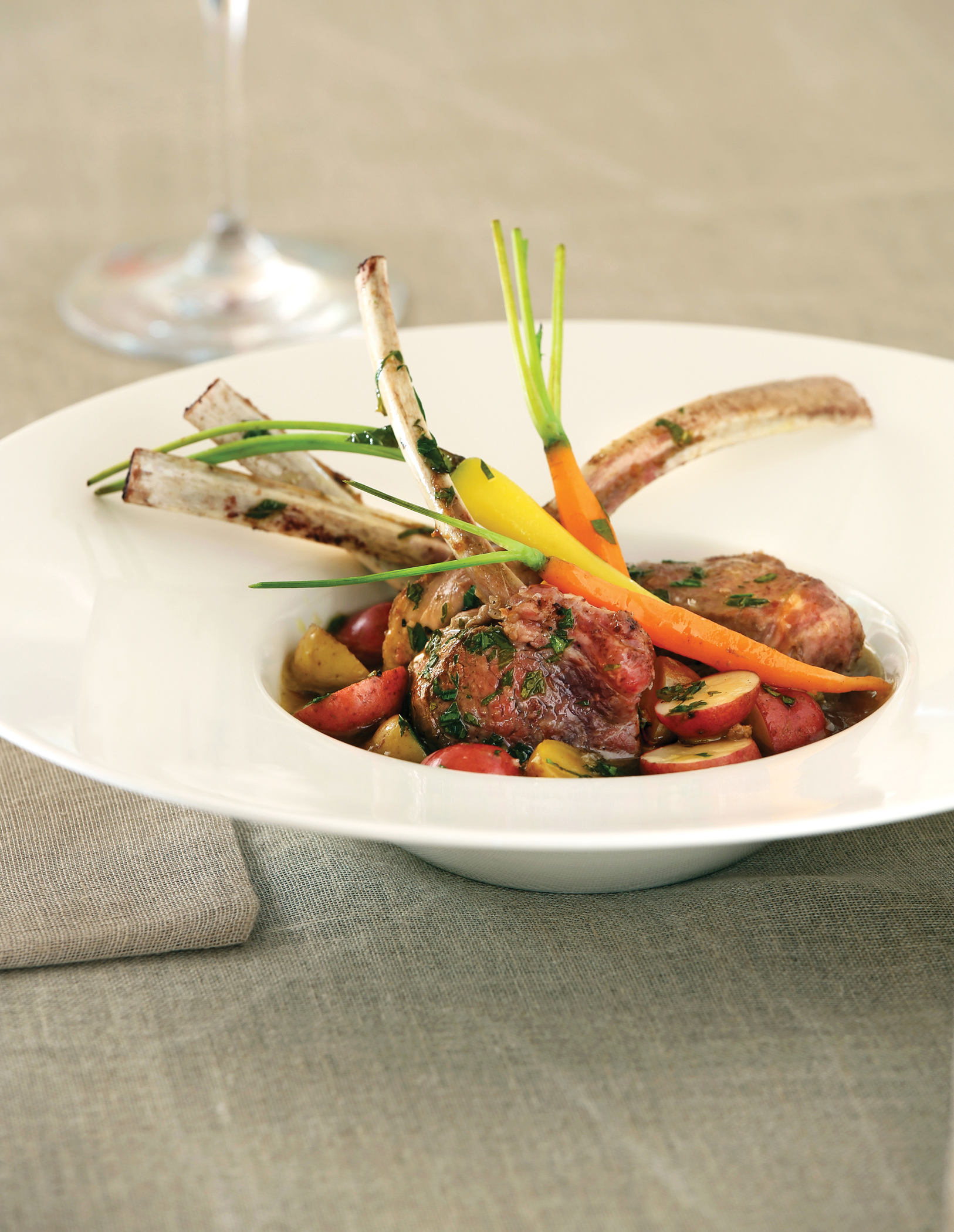 1 ⁄ 3 cup (8O ml) malt vinegar or red wine vinegar
1 tablespoon Dijon mustard
1 tablespoon minced shallot
1 teaspoon (7 g) honey
1 ⁄ 2 teaspoon salt, plus more for seasoning chops
1 ⁄ 2 teaspoon freshly ground pepper, plus more for seasoning chops
1 ⁄ 4 cup (60 ml) extra virgin olive oil, plus more for brushing chops
1 ⁄ 4 cup (60 ml) canola or other vegetable oil
1 ⁄ 4 cup (60 ml) chopped fresh parsley
1 ⁄ 4 cup (60 ml) chopped mint
12 lamb rib chops, about 3 ounces (90 g) each, trimmed
Preheat a large grill pan over high heat.
Place vinegar, mustard, shallot, honey, 1 ⁄ 2 teaspoon salt and 1 ⁄ 2 teaspoon pepper in medium-size bowl and whisk well to blend.
Whisk in olive oil in a slow, steady stream, then whisk in vegetable oil.
Whisk in parsley and mint. Set vinaigrette aside; do not refrigerate.
Brush lamb chops with olive oil. Season generously with salt and pepper.
Place chops on prepared grill and cook to desired degree of doneness, 4 to 5 minutes for medium rare, turning once midway through.
Let chops rest a few minutes. Place 2 chops on each plate.
Pass vinaigrette separately.
Recipe by
My Cookbook Addiction
at http://www.mycookbookaddiction.com/2016/04/14/monets-palate-cookbook-review-and-recipes/