Raspberry and blueberry gratin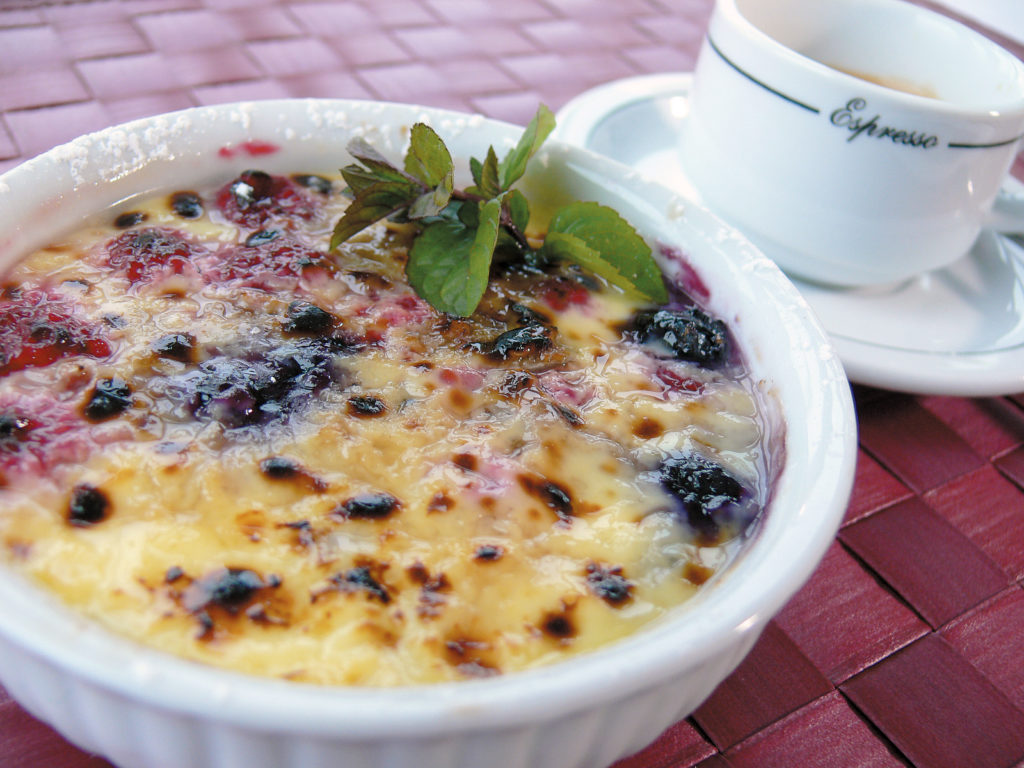 Author:
Frèdéric Cassadel, Auberge La Goéliche
1 ½ cups (185 g) raspberries
1 ½ cups (185 g) blueberries
10 egg yolks, beaten
2 cups (500ml) warm milk
2 cups (500ml) 35% cream
⅔ cup (150g) sugar
4 tbsp (50g) maple sugar
4 tbsp (50g)sunflower seeds
In a bowl, mix the sugar with egg yolks.
Add milk and cream.
Cook gently in a saucepan and whisk continuously until cream thickens. Do not bring cream to boil. ...
Cool immediately by setting the saucepan in a bowl iced water.
Set aside.
Wash the berries and divided them into ramekins.
Cover with custard and bake at 325 °F (160 °C) for 6 minutes.
Sprinkle with maple sugar and sunflower seeds and broil until crust is nice and golden.
Recipe by
My Cookbook Addiction
at http://www.mycookbookaddiction.com/2016/07/14/farmers-in-chef-hats-cookbook-review/