No Fuss Crispy Almond Granola Bars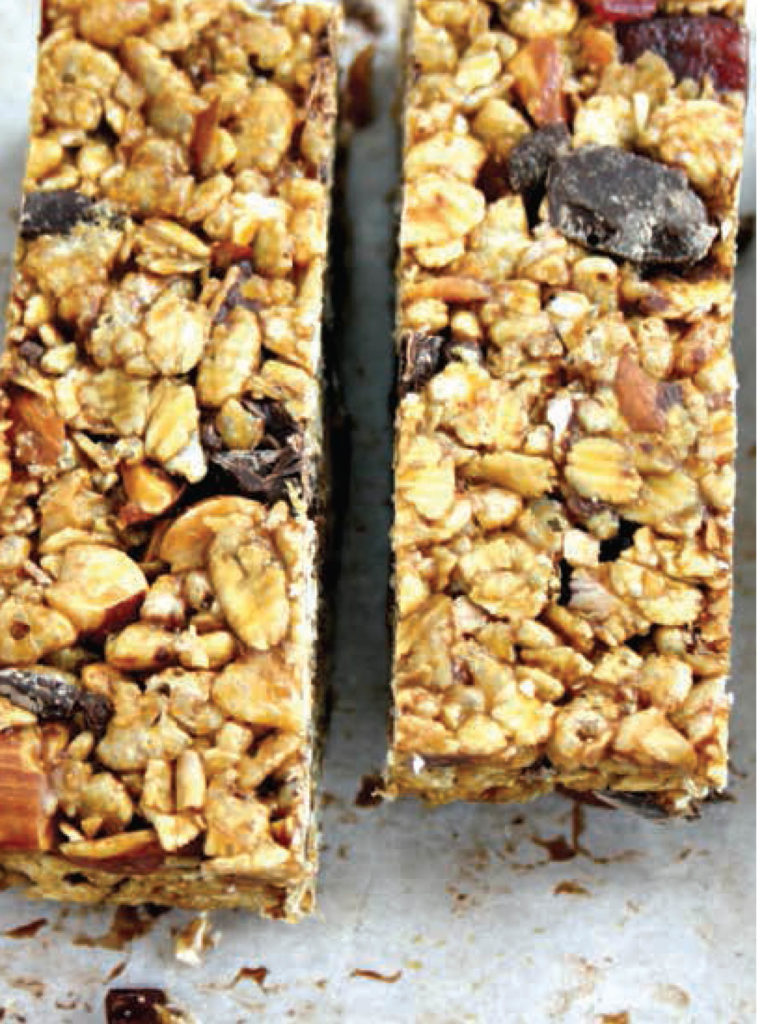 Author:
Crosby's Molasses
2 cups old fashioned rolled oats
2 cups crisp rice cereal
½ cup dried cranberries
1 cup whole almonds, toasted
1 / 3 cup butter
1 / 3 cup Crosby's Fancy Molasses
1 / 3 cup brown sugar, packed
½ tsp vanilla extract 4½ oz
(125 grams) coarsely chopped dark chocolate
Line a 9"x9" pan with parchment paper or grease it well.
Combine the oats, rice cereal, cranberries and almonds in a large bowl.
Melt butter, molasses and brown sugar in a saucepan over medium heat.
Bring to a gentle boil and cook 2 minutes. Remove from heat and stir in vanilla extract (it will sputter).
Stir. Pour hot syrup over the oat mixture and stir to combine.
Allow to cool for a minute then stir in chopped chocolate. Press mixture firmly (and I mean firmly) into prepared pan and ensure it gets right to the edges. (Try laying a sheet of parchment paper overtop to make it easier to press down).
Refrigerate until set and cut into bars.
Recipe by
My Cookbook Addiction
at http://www.mycookbookaddiction.com/2016/08/15/grandma-molasses-simple-fare-gift-basket-give-away/