If you're like most of my readers, you still cook from cookbooks even though there are countless recipe sites on the internet. You enjoy reading the stories that accompany the recipes and admire the beautiful photography and are constantly foraging for the next best book to experiment with and create new memories from.

My goal is help you find your next delicious memory by writing honest cookbook reviews and sharing recipes with you that nurture our bellies and feed our souls. Occasionally I also do product and culinary tour reviews that I think you'll enjoy because good food is a journey – both within the kitchen and beyond.
Yum, right?

We all come from somewhere; We all experience food in our own unique ways. And here at My Cookbook Addiction, we share these stories. Together.
---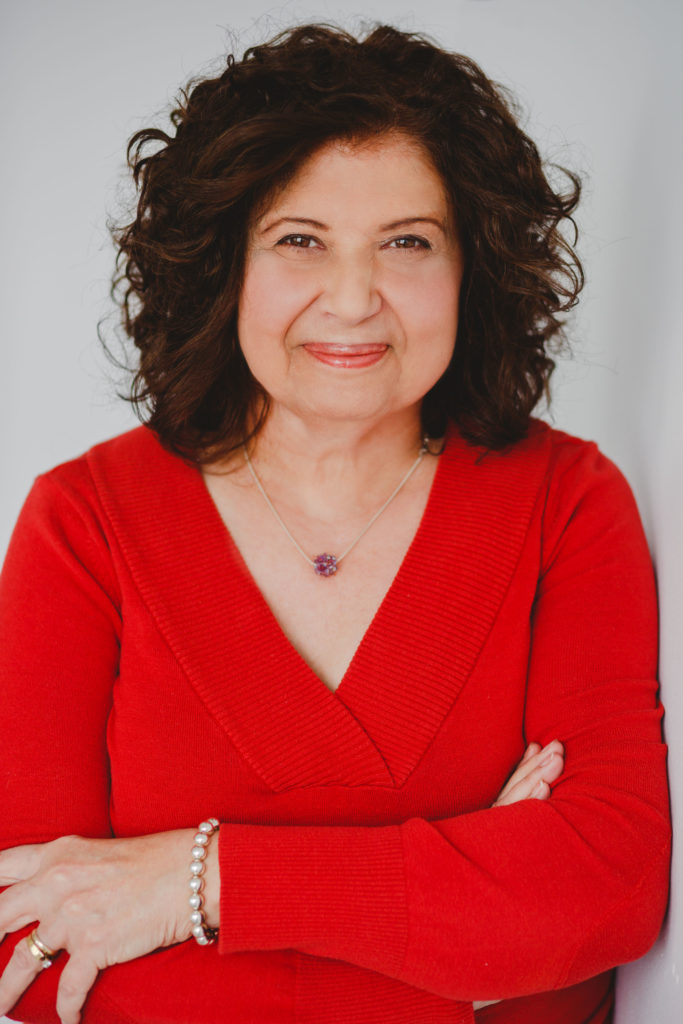 So I was born in Montreal, Quebec and grew up speaking Italian. Growing up in an Italian household in a French city, family values and traditions were respected – this included mealtimes. My mother made meals from scratch and Sunday lunches were a celebration with family and friends. Because of that, my passion for baking and cooking started at an early age.
I married a man whose parents were also Italian immigrants. My husband and I raised our two daughters to also respect family values and traditions – Sunday lunches are still a celebration and there's always room for one or more at our table.
Now that my girls have left the nest, I continue sharing those stories and memories here. Founded in the Spring of 2007, My Cookbook Addiction is still going strong nine years later.
We're a community that thrives on delicious food, heartfelt stories, laughter, supportive connections and the adventures to come!
Random Facts About Me:
I worked in the Information Technology field until we had our second daughter, then I decided to leave the work force and become a stay at home Mom which I loved.
Maya Stella is my adopted red golden retriever and Sheba is my house cat. They've stolen my heart and also take part in family meals.
I believe life is best when it's in balance so I try to exercise regularly and take walks with Maya Stella.  I  spend my free time offline testing recipes and practicing food photography.  Family time is important to my husband and me. We always make time for each other and our family.
I love to attend cooking classes! There's always a new cooking technique or recipe to learn. The key to a happy life? Never. Stop. Learning.
Afternoon teas is a ritual – and bucket-list item – for me (weird considering I grew up dunking biscotti in espresso coffee).
I have a passion for collecting cookbooks.  There's always room for one more on my book shelf.
Food should nourish our souls, feed our bellies and challenge us in the kitchen! And now I aim to share those kinds of experiences with my readers. And tell YOUR story.
If you're a company looking for honest cookbook reviews or giveaways, product reviews or giveaways or you simply want someone to recipe test for your upcoming cookbook, you should check out my services page!
I enjoy working with brands who are collaborative, passionate and have a story to tell. Who want to connect with their communities (and mine!) and help us build delicious food ways.
---

You know, I write this blog for you!
Please email me directly to say hello, visit my media/press page to propose a partnership opportunity, sign up for my newsletter or connect with me on social media (buttons below).