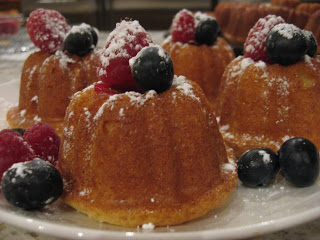 It's been awhile since my last post, but I don't want to bore you all with stories of renovation adventures, computer hard drive crashing or how I only had four of sleep today and about to crash myself. I am going to write about dolce and grappa – a dessert any grappa dolce loving person would love.
When I started my blog this year I was thrilled to discover Cream Puffs in Venice and meet (through cyberspace) the lovely Ivonne. We both live in Canada, are of Italian descent and have a serious addiction to collecting cookbooks. Surely an intervention in the future is in store for both of us.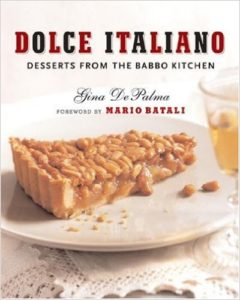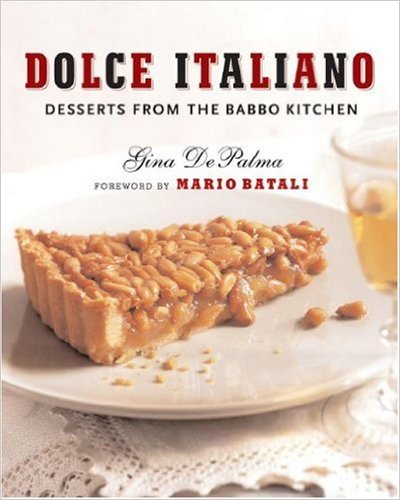 Through our emails to each other we found out we both had ordered the cookbook Dolce Italiano
by Gina DiPalma who is the pastry chef at Babbo – Mario Batali's restaurant in New York City. I came across this cookbook while I was browsing through the Amazon.com website. When I read the book description and the titles of some of the recipes, well I couldn't order it fast enough. Ivonne felt the same way and we were both anxiously awaiting its arrival. Out of all the delicious recipes in this wonderful cookbook we agreed to bake and post the 'Grappa-Soaked Mini Sponge Cakes' (recipe on pages 80-81)  because in our world everyone loves grappa – and sponge cake.
Grappa-Soaked Mini Sponge Cakes
The recipe is quite simple to follow and only has a few steps. You start off making the grappa syrup which may seem a bit strong at first but as a result of boiling and simmering some the grappa evaporates (I will have to add more next time!).
The recipe for the sponge cakes is actually a recipe for pan di spagna using the same technique as making a sponge cake. While the cakes are warm you brush on the grappa syrup! I served these little cakes with blueberries and raspberries with a sprinkling of icing sugar – sweet heaven!
Great  Holiday Gift

Fellow bakers I definitely recommend you add the Dolce Italiano cookbook  to your own Christmas list (if you can wait that long) or purchase it as a present to the bakers in your life. Each recipe is a treasure!
Ivonne, it was a pleasure. Thanks for being so enthusiastic! Let's do this again sometime.