What better way than to watch the Euro Cup soccer game between Italy and Spain today than with a panino in one hand and wine (or beer) in the other. I make our favourite panini with either grilled vegetables or prosciutto with cheese.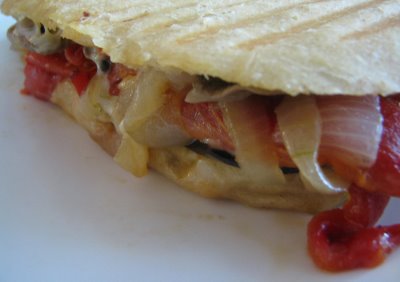 For the grilled vegetable panini, I roasted red peppers, grilled slices of eggplants and zucchini. I then cut the ciabatta in half and sprinkled olive oil on both sides and then filled the ciabatta with with a layer of roasted peppers, grilled eggplant, grilled zucchini and topped it with caramelized onions, sautéed mushrooms, arugula and slices of fontina cheese.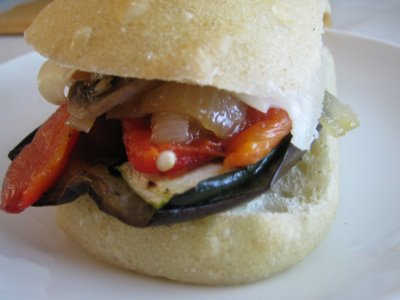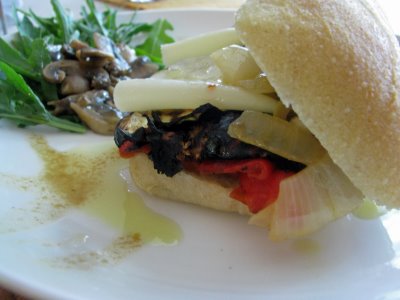 Now the panini were ready for panini press. They can also be placed back on the BBQ grill with a heavy weight on top (sometimes I place foil paper on the panini and place a cast iron skillet on top).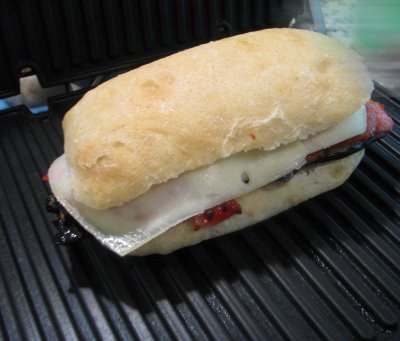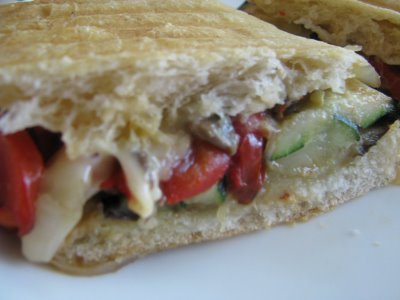 For the prosciutto panini, I cut the ciabattas in half and also sprinkled them with olive oil and layered them with sliced tomatoes, slices of prosciutto, thin slices of Parmesan cheese, arugula and thin slices of mozzarella.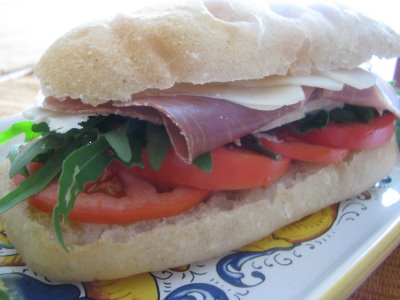 The panini were ready just in time to watch the soccer game! The wine was poured and the beer was cold. Italy lost to Spain, but were those panini good! Congrats Spain!