For this week's Tuesdays with Dorie, Beth of Our Sweet Life has chosen…
Mixed Berry Cobbler on pages 416-417 in Dorie Greenspan's 'Baking; From my Home to yours'. We like cobblers and I don't make them often enough especially in the summer when my family prefers to eat the fresh berries in their natural state.
For the filling I chose fresh blueberries, raspberries and blackberries. I love the flavour of lemon rind with the berries.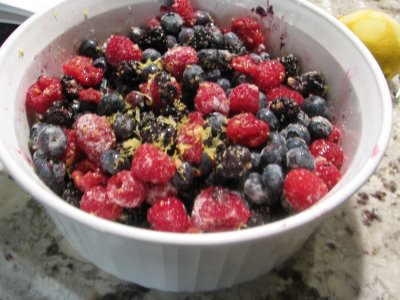 The topping was quite easy to put together – it was the first time that I rubbed the butter in the flour with my fingers. I topped the berry filling with the dough and yikes! I forgot to sprinkle the sugar on top before baking.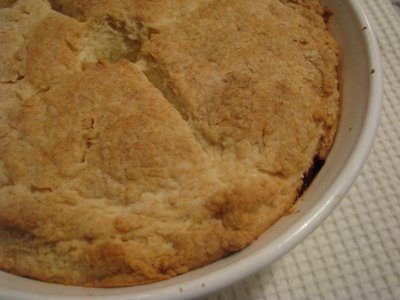 The filling was a just a bit too juicy but it was so delicious with a lemony taste.
This Mixed Berry Cobbler turned out great with a rustic flare. Would I make it again? You bet! Maybe next time I will bake it in individual ramekins (I didn't have any this time!). You can find this recipe in Dorie Greenspan's book, Baking: from my Home to Yours, on pages 416-417 or by visiting
Our Sweet Life.