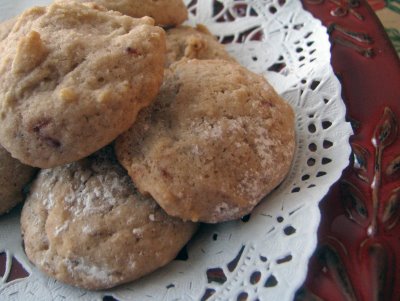 For this week's TWD Baking Event, Heather of Randomosity and the Girl she has chosen Buttery Jam Cookies on page 80 from Baking: From My Home To Yours by Dorie Greenspan.
This has to be one of the easiest cookie recipes I have ever made. For the jam part of the cookies I used one of my favourite jams – strawberry. These cookies have more of a 'cake like' texture than a cookie and they were delicious!
Thanks Heather for selecting such a delicious, easy recipe to make. Visit Randomosity and the Girl for the recipe for the Buttery Jam Cookies. The TWD Bakers are serving up their Buttery Jam Cookies at Tuesdays with Dorie.
Next week's Tuesdays with Dorie baking event will be Real Butterscotch Pudding on page 386 from Baking: From My Home To Yours by Dorie Greenspan