Joan Nova of Foodalogue is hosting a Culinary Tour Around the World event to help promote BloggerAid and bloggers from all over the world are invited to participate.
Every Monday we will visit a new country and Joan will post the round up for the previous country mid-week. Last week we visited Norway. What I learned about Norway in geography at school was limited and that too many years ago to mention.
So I brushed up on my knowledge of Norway using the Internet and my research resulted in finding two Web sites, Norwegian Cuisine and Visit Norway, that contain descriptions of Norway's cuisine and culture. I wish we would have had Internet when I went to school! Joan also posted a detailed description of Norwegian Cuisine on Foodalogue.
Norwegian Honey Cake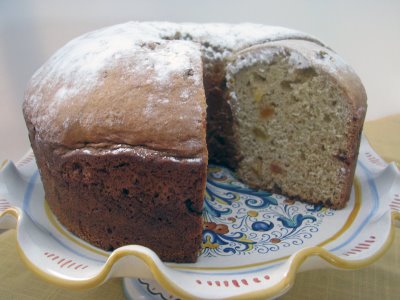 I decided I would make dessert for this event and after reading through many Norwegian recipes, the one I chose to make for this event is Norwegian Honey Cake. Surprisingly, this cake only contains 2 Tbsps of honey and no fat! I loved the combination of cinnamon and cloves. My husband even asked me whether I would make this cake again. This recipe is surely a keeper.
Visit Foodalogue for the round-up this week and for more information on how to participate in the Culinary Around the World event.
The country we will be visiting this week is Poland.