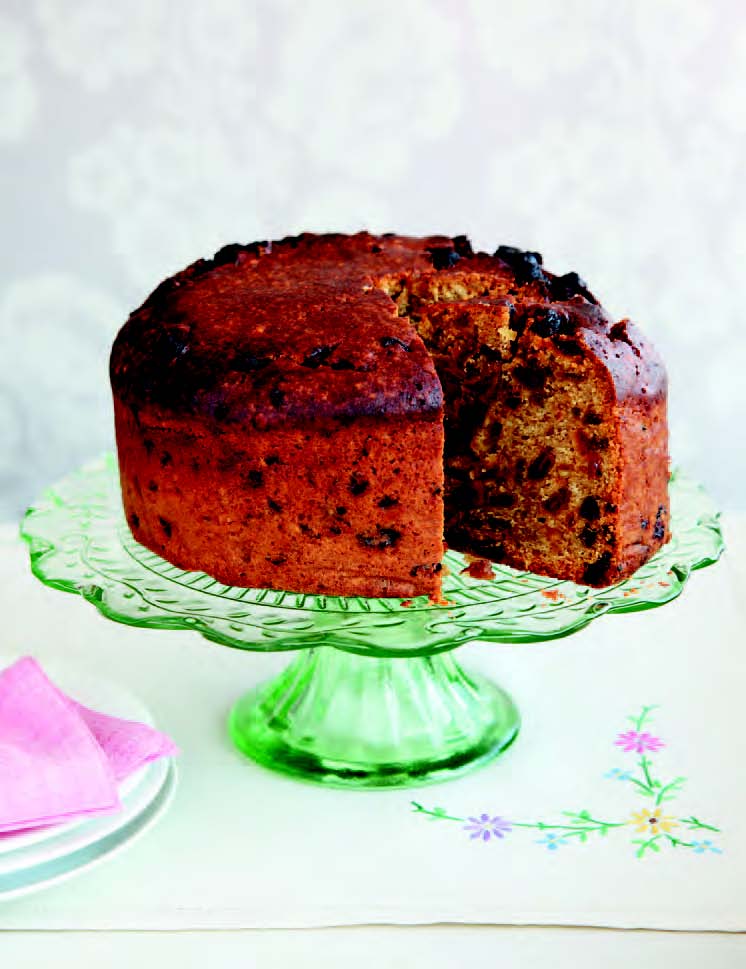 As I mentioned in my last post, Rachel's Irish Family Food cookbook review with Garlic Roasted Colcannon, I was going to make a Porter Cake, a traditional Irish cake for celebrating St. Patrick's Day,  using the recipe from the Rachel's Irish Family Food: 120 classic recipes from my home to yours
 cookbook.
This recipe calls for a porter or stout (I used Guinness), ground or fresh nutmeg (I used fresh nutmeg) store-bought or homemade candied peel, (I used homemade, recipe provided on page 202 of the cookbook ) and baked the cake in two 6-inch bundt pans (one cake to devour and one to give away) instead of  the one 8-inch round pan specified in the recipe.  The baking time was decreased to one hour instead of two hours.
Taste Test
The sweet aroma of nutmeg and pumpkin spice filled the kitchen as the cakes were baking.  Once baked, I could hardly wait for the cakes to come to room temperature for the taste test.
The first slice tasted fruity (but not the same taste as fruit cake) and moist, the second slice tasted just as good as so did the third slice……  The taste improves with time so I am saving the rest of the Porter cake for St. Patrick`s Day.
I really enjoyed making this cake. The recipe is easy and comes together quickly.   You still have time to make it to celebrate St. Patrick`s Day!
Celebrate St. Patrick's Day with Rachel Allen's Porter Cake
This traditional Irish cake uses a porter, such as Guinness, Beamish, or Murphy's, and is a deliciously rich and moist fruit cake. Make it a few days in advance of the celebratory event (it's perfect for St Patrick's Day) if you like, and it will improve even more!
Ingredients
3½ cups (450g) all-purpose (plain) flour
1 teaspoon grated or ground nutmeg
1 teaspoon pumpkin pie spice (mixed spice)
1 teaspoon baking powder
Pinch of salt
1 cup (225g) butter
1 cup packed (225g) light brown sugar
1 pound (450g) golden raisins (sultanas) or raisins or a mixture of both
3 ounces (75g) chopped candied peel, store-bought or homemade (see page 202)
2 eggs
1 (12-ounce/33oml) bottle porter or stout
Instructions
Preheat the oven to 350°F (180°C/Gas mark 4). Line the sides and bottom of an 8-inch (20cm) high-sided round cake pan (the sides should be about 2¾ inches/7cm high) with waxed (greaseproof) paper.
Sift the flour, nutmeg, spice, baking powder, and salt into a bowl. Rub in the butter, then stir in the brown sugar, raisins, and candied peel.
Whisk the eggs in another bowl and add the porter. Pour into the dry ingredients and mix well. Pour into the prepared pan.
Bake for about 2 hours. If the cake starts to brown too quickly on top, cover it with aluminum foil or waxed (greaseproof) paper after about 1 hour. The cake is done when a skewer inserted into the center comes out clean. Allow the cake to sit in the pan for about 20 minutes before turning it out and cooling it on a wire rack.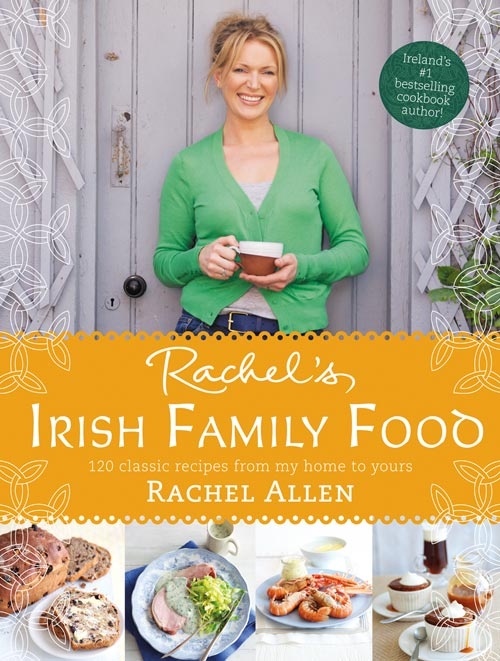 Acknowledgement
The  photos and recipe were excerpted from Rachel's Irish Family Food by Rachel Allen. All rights reserved. No part of this book may be used or reproduced without written permission from HarperCollins Publishers, 10 East 53rd Street, New York, NY 10022
Disclosure
The Rachel's Irish Family Food cookbook was sent to me by Harper Collins Publishers for review. The opinions are my own. This post contains affiliate links.